| | |
| --- | --- |
| The Importance of Hitting the Enter Key | |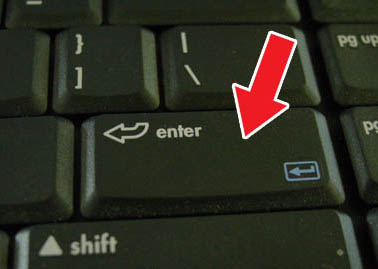 After entering a value in an input field in BikeCAD, you must hit the "Enter" or "Return" key for the change to update. As soon as you hit "Enter", the change will register immediately.
Be aware that although BikeCAD will not apply changes from dimension fields until the "Enter" key has been hit; when models are saved, it is actually the value in the dimension field that gets stored in the BCAD file. The consequence of this, is that when you save a BikeCAD model, if you have not hit Enter to fully register the latest changes you've made to the input fields, the BikeCAD model you save will not be the same as the model you saw on the screen at the time that the model was saved. What you were seeing on the screen was incomplete in that some of the input fields had not yet been reflected in the geometry of the bike.
In the scenario described above, if you were to close BikeCAD after saving your model, you may be surprised to see that the next time you open your model, it might be different than how you last saw it. While it may be different, it will hopefully still reflect what you wanted. After all, the BikeCAD model is entirely based on dimensions that you input yourself. Still, one of the benefits of BikeCAD is that it gives you instant visual feedback on the effect of changing any dimension on the bicycle. Make sure you are taking advantage of that visual feedback by Hitting Enter after making any change to a dimension.