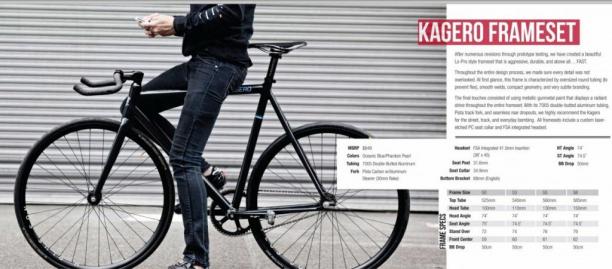 I am trying out bikecad free for a first build.
For now I am just copying the geometries of other bikes and there is one thing I can´t understand.
If I look at example the leader Kagero 2013 it has an effective toptube lenght of 540mm and a front center distance of 600mm according to the specifications of the manufacturer.
So if I set the effective toptube lenght to 540mm I end up with a front center distance of 564mm.
If I switch the tab to enter frontcenter distance wich is supposed to be 600mm it then says my effecitve toptupe lenght is 577mm and it also alters the headtube lenght.
Why is this so? All my other measurments are correct.
I get this same error if I for example copy the Cinelli Mash frame.
Would be really grateful for some help to try to get around this problem!
Sincerely
Bodega