BikeCAD Pro is a standalone application for bicycle framebuilders, shops and fit specialists. The software runs on any operating system including Windows, Mac and Linux.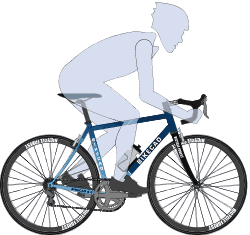 BikeCAD Pro is much like the free version, except it does not run inside a web browser and does not require an Internet connection. It also includes several additional features not available in the free version. Additional features include:
The $750 cost of BikeCAD Pro is a one time fee. As new versions of the software are released, all owners of BikeCAD Pro receive the latest update for free.
BikeCAD Pro is governed by the following license agreement.
To get a better feel for BikeCAD Pro before purchasing, try one of these free demo versions for PC or Mac: