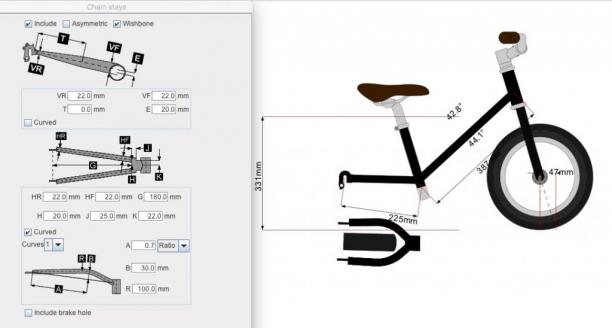 Hey Folks,
I ran into an interesting issue when mocking up a balance bike.
1. BB is set to 0/0
2. DT offset is 20mm
3. I'm trying to match the DT/ST offset at the CS.
In the CS pallet I try to adjust the value for E. I can adjust the number but nothing previews + I cannot do anything else (e.g. zoom in/out, change variables in other paletts, etc). However, if I change the CS to a wishbone then I can adjust the number + everything works as normal.
Any thoughts as to how to make the offset work on CS w/out using a wishbone? Or maybe I'm going about this all wrong?
TY